Practice Areas: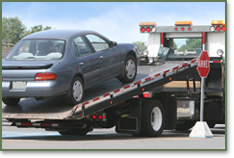 Construction Lien and Real Estate
Traffic, Truck, CDL, Overweight, Citations
Alternative Dispute Resolution

Towing and Abandoned Vehicles
Jim has had many towing companies as clients and has been active in the Michigan Towing Association, serving on its Legislative Committee. He is very familiar with the Michigan abandoned vehicle laws and the issues that have arisen from the implementation of those laws.
Jim has also been actively involved in the issues of no fault liability in regard to towed vehicles, overweight laws as they relate to tow trucks, private property impounds, anti dumping agreements, federal statutes in regard to regulation of consensual tows and MCS 90 endorsements.